NEWS & PRESS
expert SE Holds Annual Spring Conference as Part of KOOP 2023, Focusing on Strategy and Sustainability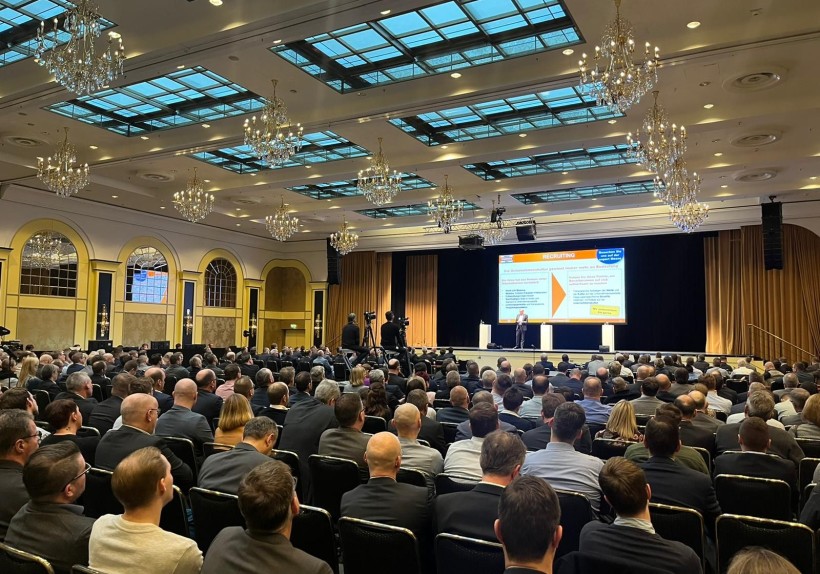 expert SE, our partner from Germany, held its annual spring conference as part of KOOP 2023 on February 17, under the theme of "Focusing." The expert board and marketing and sales management presented on current market trends, industry developments, and key issues for the company's strategy, while over 1,500 experts, comprising around 90% of the shareholder companies, attended.
Following the spring conference was the expert spring fair on February 18th and 19th, offering expert shareholders a platform to exchange ideas with over 180 exhibitors presenting innovative product demonstrations. A separate expert area was also available, allowing shareholders to assess the wide service portfolio of expert headquarters.
Dr. Stefan Müller, CEO of expert SE, expressed his gratitude to the shareholders, employees, and industrial and service partners who participated in the company's first physical KOOP in Berlin. With over 90% of the shareholder companies participating in the spring conference, Dr. Müller believes that expert SE's goal of creating an efficient and sustainable annual kick-off event has been achieved.
The conference's focus on "focusing" is also reflected in the company's strategy, which prioritizes the core elements of the "expert 6.0" strategy, covering growth, market penetration, shareholder focus, end-customer focus, and digitization. This year, the focus will be on exploiting the market potential of expert SE's catchment area through the company's multichannel approach. Additionally, the company has added sustainability to its corporate strategy, incorporating it as part of the company's entrepreneurial thinking.
Expert Germany is already in a strong position in the market, with external sales growth of 3.3% from January to December 2022 offering the shareholders an attractive overall package to expand its position as the best trade cooperation in the electronics industry, with measures such as the expert Performance Cup and the deepening of the best-practice approach.
Expert SE also plans to reorganize its space management department from April to support locations in increasing their space productivity and reducing costs and has has also launched a new overarching brand communication emphasising the strengths of the group, such as the regionality of the specialist dealers and their proximity to customers.
The company's long-term goals include employee retention, promotion, and further development. Expert SE aims to retain its consultants and to position itself as an attractive employer, with "Employees 6.0" as part of its strategy, which focuses on developing a diverse package of measures for the training and further education of qualified employees.