NEWS & PRESS
Pevex donated to the Public Kitchen in Vukovar for the seventh year in a row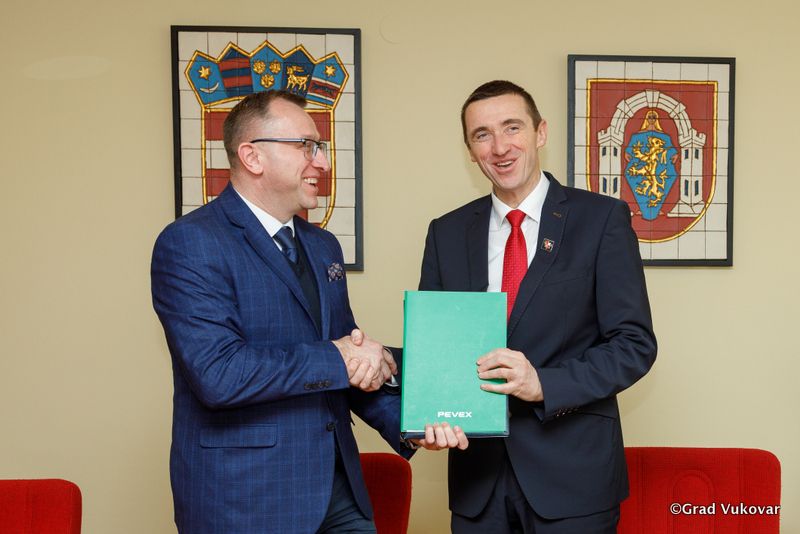 PEVEX will facilitate the work of Public Kitchen for the seventh year in a row.
Our partner's Pevex CEO Krešimir Bubalo and the Mayor of Vukovar Ivan Penava signed a new contract on donation to the Public Kitchen in Vukovar for 2023 in the amount of 250,000 kunas, eqivalent to more than 33 000 EUR.
"Thinking of the ones who need it the most, and precisely through high-quality cooperation with the company Pevex, we are doing this together for the benefit of the community, and our activities in the coming year will also be aimed at helping our fellow citizens in need" said Ivan Penava, the Mayor of Vukovar.
The number of users of the Public Kitchen is decreasing, and we are glad to have a reliable partner in this case, but also on numerous other projects, Penava added not forgetting to thank Pevex for cooperation.
"Pevex is a company that is especially sensitive to our most vulnerable citizens. For this reason, we are glad that we have been financially supporting the work of the Public Kitchen in Vukovar for seven years, and thereby show that we are socially conscientious and responsible as a company. For us, the holiday season is not only a time of year when we wish each other the best, but also an opportunity to make life better for those who cannot do it without our help" – said Bubalo.