NEWS & PRESS
Drive-In for maximum customer security at Expert Sabitzer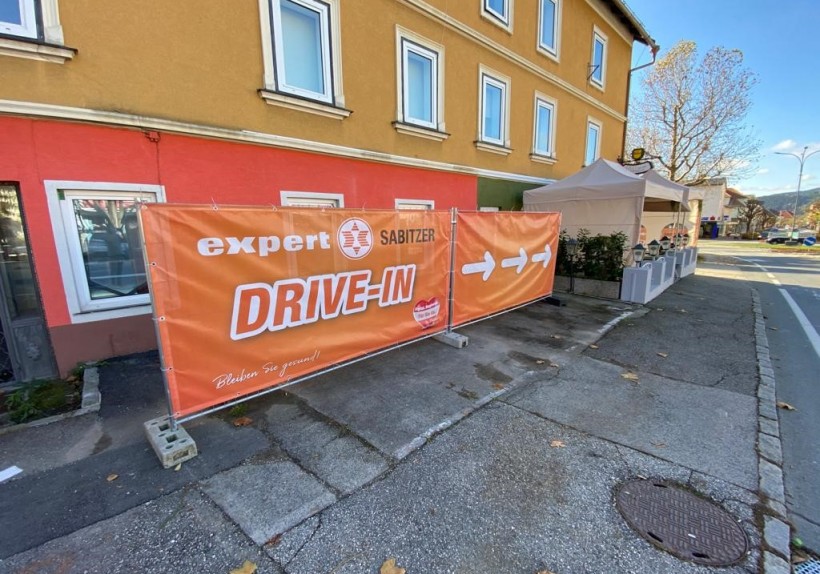 At Expert Sabitzer, our partner from Austria, customers can now pick up their goods contactless at the drive-in.
The order is placed by phone or e-mail or via the online shop. The pick-up takes place via a specially equipped drive-in. The customers stay comfortably in the car, the goods are placed in the trunk by the employees, and payment is made of course also contactless.
Special times simply require special offers, says Walter Sabitzer about his drive-in, which is already well-received by customers. The health and protection of customers are their top priority. The electronics store is in compliance with all security targets and offers all services such as delivery and installation.
The mouth and nose protection, hand disinfection, keep your distance and ongoing cleaning and disinfection of the business areas belong in particular to the cash desks and advice desks. With their ventilation system, they ensure an ongoing exchange of fresh air in the shop.
The offer with the drive-in is aimed at all customers who are in the current