NEWS & PRESS
Expert Hartmann- "Dealer of the Year" award 2021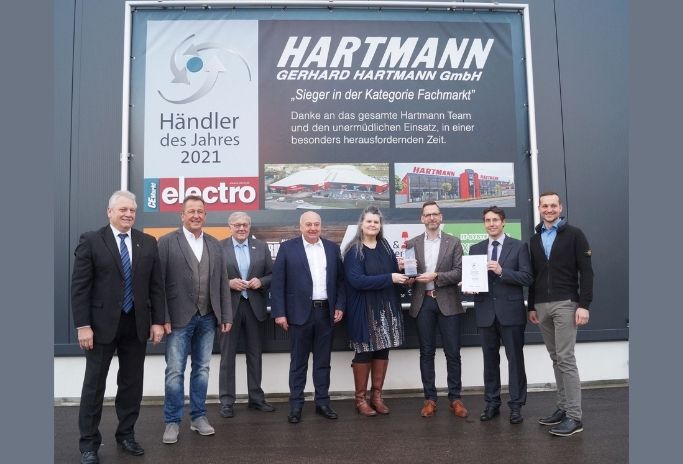 Expert Hartmann has been awarded "Dealer of the Year in the Specialist Market category" 2021
Expert Hartmann, our partner from Germany, has been awarded "Dealer of the Year in the Specialist Market category" by the trade magazines CE-Markt and CE-Markt electro.
The main criterion of the award was how confidently the dealers mastered the challenges of the second Corona year.
We congratulate Armin Siemandel as well as Gerd Müller and their teams.