NEWS & PRESS
Expert International celebrates 50 years!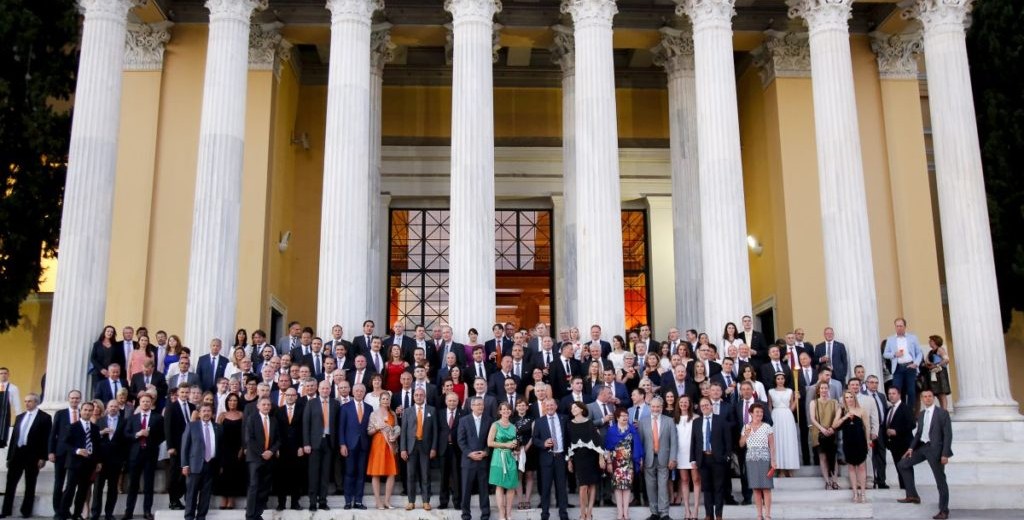 Expert International hosted a special event in Athens to celebrate 50 years of the group. As well as a big gala event, a business conference with strategic partners from the industry was also organised.
180 experts from all 21 member countries, as well as 60 representatives from the most important suppliers, accepted the invitation to attend expert International's big anniversary event. But it wasn't all partying in Athens: as part of the business conference, CEO Dieter Mathys and Chair of the Executive Board Ciaran O'Reilly provided an insight into the successful development of the business over the last 50 years.
The current figures speak for themselves: with recent growth into Sweden, expert International is now doing business at 4,000 different locations in 21 member countries. Revenues total EUR 13.5 billion, making expert International the third largest electronics retailer in Europe. "In the last four years alone our revenue has risen by 68%. This is a result that we can all be really proud of," emphasises Ciaran O'Reilly. But of course, the company can't sit back and rely on past success. The focal question at the business conference was thus how expert International can bring the recipe for success from the last 50 years forward into the future.
Dieter Mathys is confident that the core values on which the success of expert International rests will continue into the future. "That doesn't mean that we won't develop. Topics such as digitisation and connectivity are right at the top of our agenda. And we're going to put our all into transforming the Point of Sale into a full experience for the customer," says Dieter Mathys. But ultimately, the human is the focus: "Humanity will beat technology!"
Donation to SOS-Kinderdorf
With that in mind, a special cooperation was presented as part of the gala event. For the anniversary, expert International completely fitted out 5 new houses for the SOS-Kinderdorf e.V. project in Greece with furniture and household appliances together with its industry partners. "Especially in the year of our anniversary we want to share our success with those who need help. The fact that we have been able to implement this together with our suppliers is a sign of the excellent, successful cooperation we enjoy. And for this we are very grateful," highlights Dieter Mathys.