NEWS & PRESS
Expert Mühlthaler - 20th anniversary celebration at a new location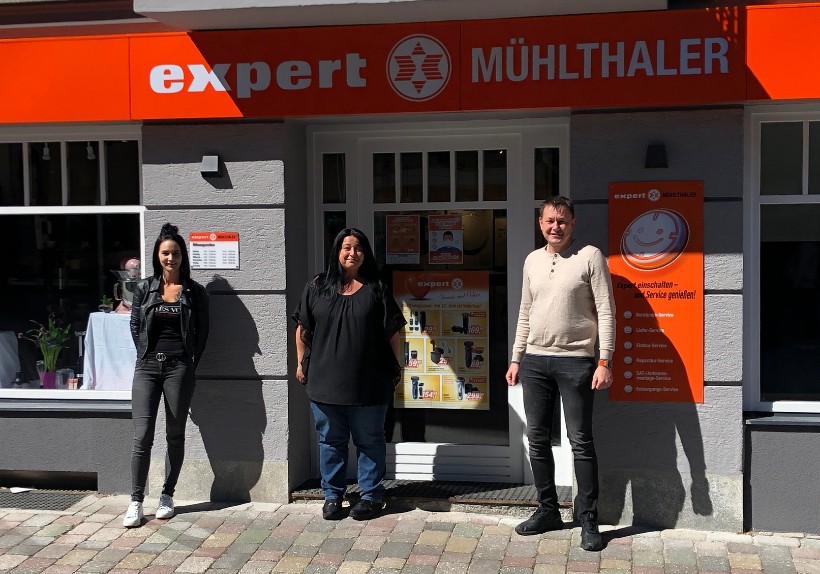 At Expert Mühlthaler in St. Johann, our partner from Austria, there were two good reasons to celebrate: 20 years of experience in electrical engineering and in electrical retail as well as moving to a new location within St. Johann.
"In the 20 years since my company was founded, a lot has happened and my company premises have also become too small to be able to optimally provide the individual service that our customers are used to in the future," says Markus Mühlthaler.
In the sub-market in St. Johann in Pongau, customers can now find the latest entertainment electronics, household appliances, and coffee machines on the fine, small business area of the regional expert local supplier.
Expert Mühlthaler is also the regional contact for electrical installations, and renewable energies as well as infrared heating systems from ERS. But not only major projects, but also repairs of all kinds of electrical devices are part of the company's range of services.
Markus Mühlthaler says: "Regionality and individual services are the be-all and end-all for us. What counts for us is proximity, trust, security, quality, competence, and positive customer relationships instead of anonymity! Our employees listen carefully to the wishes of our customers. With us, customers – regardless of whether they are in specialist shops or installers – get not just any product, but precisely the product that they really need. Because good advice always begins with listening. "