NEWS & PRESS
Expert SA celebrated Mandela Day through volunteer work and community service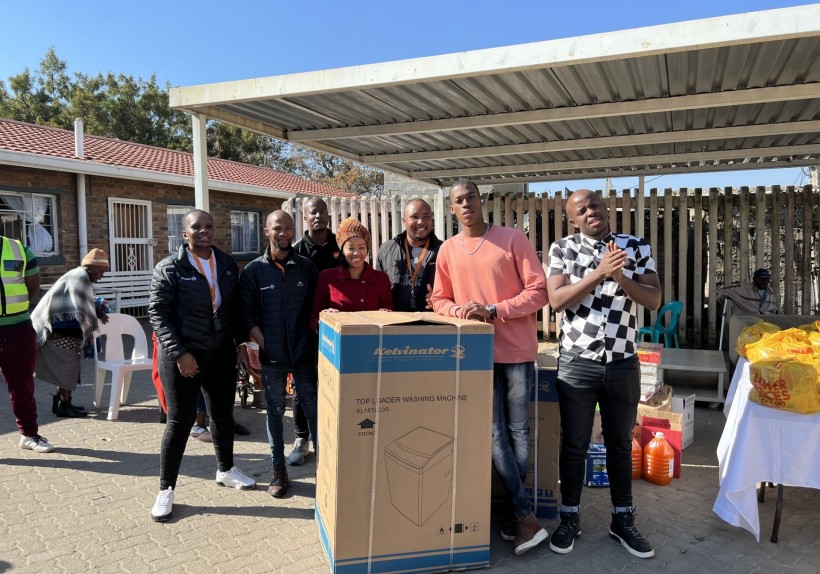 As a part of celebrating Mandela Day, Expert SA, our partner from South Africa, helped those in need through volunteer work or community service.
Expert SA team first visited The Makeba Centre for Girls which was founded by Dr. Miriam Makeba to provide a home for destitute and/or abused girls between the ages of 11 to 18. The Centre was established to cater the needs of girls by providing a home environment, professional counselling and support, practical vocational training and life skills development services to enable the girls to become self-sufficient and to prepare them for re-integration into society.
The Centre has not been upheld to its full potential and needed some help to get back on track. As a part of Mandela Day, Expert SA decided to join the initiative and sponsor cleaning and painting equipment while 16 employees volunteered to spend some time at the centre for girls.
The second half of the day, team members of Expert SA spent at one of their ongoing initiatives called Itlhokomeleng Association for Aged and Disabled at their Mandela Day Celebration which was a way for them to honour and share the celebration of the late Nelson Mandela. Expert SA donated two items on their wishlist – a washing machine and stove and also did an in-house non-perishable food item donation drive.
An international holiday Mandela Day was established to recognise Nelson Mandela's contribution to peace in South Africa and his legacy. It is also a global movement to honour his life's work and to change the world for the better.