NEWS & PRESS
Expert Stores South Africa ranked 16th in Financial Times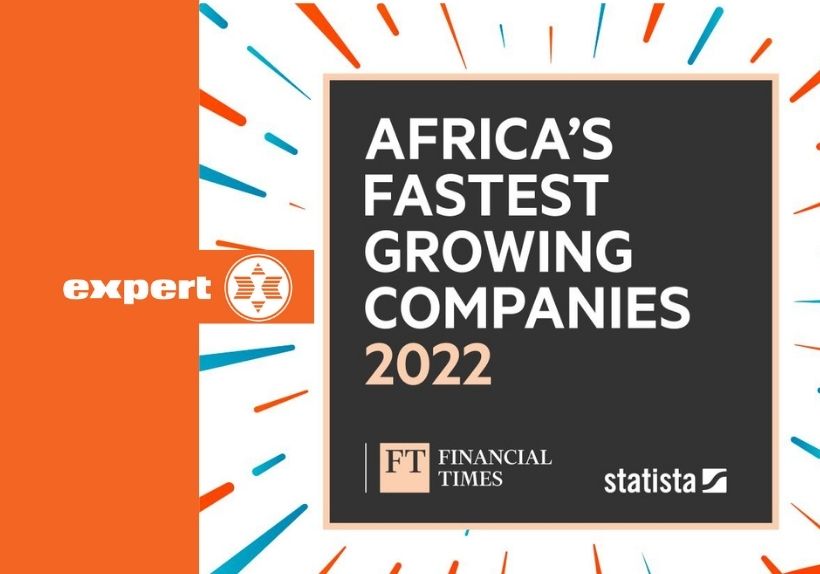 Iser trading as Expert Stores South Africa, our partner from SA, has been recognized by the Financial Times and Statista as one of Africa's Fastest Growing Companies in 2022.
Expert Stores South Africa ranked 16th in Financial Times!
The Inaugural Financial Times annual ranking of Africa's Fastest Growing Companies 2022 lists 75 companies and provides a snapshot of the corporate landscape in a continent where technology, fintech, and support-service businesses have had to adapt to a radically altered environment.
We are proud to be ranked 16th in South Africa and 47th in Africa and thank our management team and staff for their hard work & commitment, and our customers for their support, that has made it possible for us to achieve this accolade.
The ranking was created through a complex procedure and ranks African companies by their compound annual growth rate (CAGR) in revenue between 2017 and 2020. Statista identified thousands of companies in Africa as potential candidates for the ranking, through research in company databases and other public sources.
Following the application phase, Statista examined the officially stated revenue data of about 900 public companies in Africa and the top 75 were identified.
The Financial Times will publish a full special report on Africa's fastest Growing Companies online on May 26, 2022.
For the list of companies and full methodology visit – link.
In South Africa there are 42 Expert stores, which are independently owned and managed by South Africans, who believe in service first, and are specialists in electronics and domestic appliances both small and large, from TV and audio to the latest mobile and tech devices; fridges, cookers, and dishwashers; washing machines and dryers; air conditioners and heaters; health and personal care and more.