NEWS & PRESS
PEVEX traditionally donated the public kitchen in Vukovar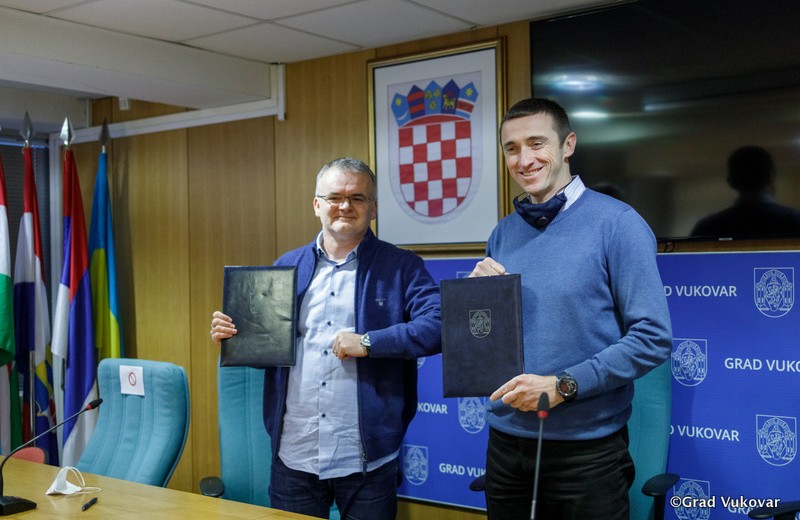 This is the fifth year since the PEVEX started donating to the Vukovar public kitchen.
Our partner from Croatia, PEVEX d.d., in the City Hall of the City of Vukovar this month signed a contract on a donation to the Vukovar public kitchen in the amount of  240,000 kunas. This is the fifth year since the cooperation between the Vukovar public kitchen and PEVEX. By the end of 2021, the total amount of the donation would be almost 1.2 million kunas.
"Helping the city of the hero and its citizens should be everyone's obligation. Last year, we opened a new, state-of-the-art sales center in Vukovar and hired 50 new employees. But we also have a duty to help those who are unable to work. The basic human need is a hot meal and we call on everyone in Croatia to work together to ensure that there are no hungry people anywhere in Croatia," said Jurica Lovrinčević, President of the Management Board of PEVEX, during the signing of the contract with the public kitchen.
"We are grateful that PEVEX has traditionally, for the fifth year in a row, supported our work and enabled the quality functioning of the public kitchen. PEVEX is a long-term partner of the City of Vukovar in a number of projects, "said Ivan Penava, Mayor of Vukovar.
In addition to traditionally helping the work of the Vukovar public kitchen, PEVEX strives to raise the level of social responsibility of the company by helping those in need with numerous donations, as well as funding athletes and associations. Such as marathon swimmer Dina Levačić, Croatian Paralympic Committee, Croatian Boxing Federation…
PEVEX was selected as the company that implemented "the best business sector project in achieving community safety".
During the pandemic, PEVEX invested over 2 million kunas in protective measures, and for the introduction of thermal cameras, it received an award from the Croatian Association of Security Managers in October this year. The profession and the jury of the Croatian Association of Security Managers recognized the company's efforts to create safer jobs for its employees and to enable customers to buy as safely as possible through a series of security measures, especially one – thermal cameras.