NEWS & PRESS
POWER enters into a collaboration with the Danish e-sports organization Astralis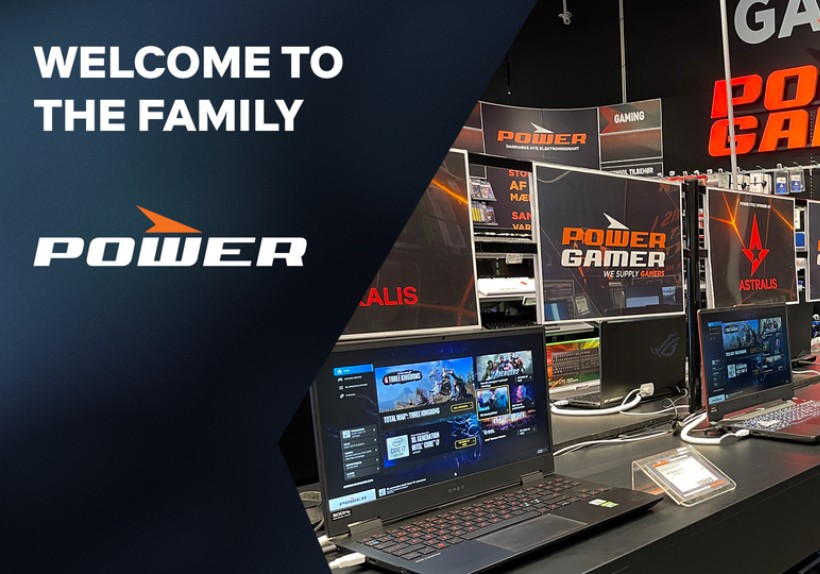 The goal for both parties is to get even closer to both Norwegian and Nordic gamers.
"Needless to say, this is a very big deal for us. Everyone, whether they are hardcore gamers or have just sniffed a bit at e-sports, knows Astralis. That is why we are insanely proud to be able to announce our agreement with one of the world's most well-known esports organizations", says sales manager for data in POWER, our partner from Norway, Lars Hoel.
He says POWER has high expectations of what they and Astralis can achieve together.
"There can be exclusive access to products and merchandise with the Astralis brand, but also physically, where we will have various events with Astralis' world-renowned players. We are very much looking forward to starting this work", says Lars Hoel.
At Astralis, which has teams in both League of Legends, FIFA, and Counter-Strike, the atmosphere is also good.
"This agreement is an important step forward in our strategy, which involves being a larger part of the everyday life of the fans through increased physical presence. We aim to showcase all the positive aspects of e-sports and gaming, and therefore this is an important agreement for us on several levels. The collaboration will also give us the opportunity to introduce ourselves to the literally millions of players in the Nordic region through exposure and activation in all POWER's stores", says the founder of Astralis, Jakob Lund Kristensen.