NEWS & PRESS
Power opens a new store in Hyvinkää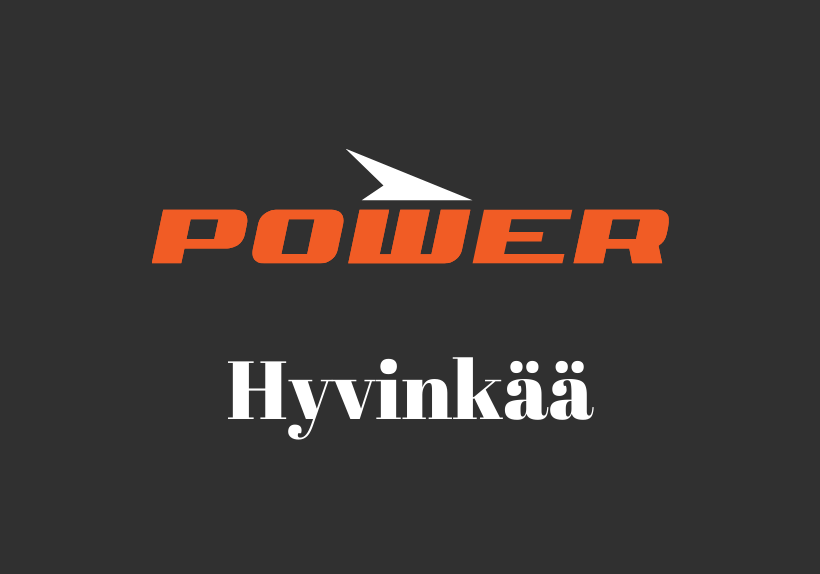 The home electronics chain Power continues to expand its store network.
The company's 45th store in Finland will open on Tuesday, November 3rd in the shopping center Willaan in Hyvinkää.
Power's, our partner from Finland, newest store looks like its staff, built together, and responds to locals 'hopes of getting a Willaa home electronics store.
-"I am really excited and proud that at such a time we can build something completely new and hire new employees", says store manager Marja-Leena Auvinen.
The store employs 16 people, 14 of whom are new Power employees. Auvinen has grown up as a so-called Power and has progressed in the company from a cashier to a salesperson, a department manager, and now a store manager.
"It's great to start your own career as a store manager in a new store and on the same line with employees. From the beginning, we have built the store together, installed the shelves in place, and unloaded the loads. The entire staff knows the store as their own pockets and every salesperson knows how to serve customers through product lines, which is quite exceptional", Auvinen states.
The new store is a large consumer electronics store located in the shopping center, 1,700 square meters, and is in line with Power's new store concept. For example, the store has an extensive smart home department, where you can get acquainted with a variety of home smart solutions, such as various lighting implementations.
"Many customers may have come to the Helsinki metropolitan area for home electronics purchases, but with the new store, we have the opportunity to offer a local service to residents of Hyvinkää and the surrounding area. The new store supports our store network in Southern Finland and expands the shopping center's offering", says Juha-Mikko Saviluoto, CEO of Power Finland.
Online shopping is growing, but the need for the service remains
Power invests in making the online store and store network work seamlessly together, so customers can choose the most suitable delivery option from several different delivery options. The Click  & Collect service has grown the most among the company's online store delivery methods, which allows customers to book a product online and to view and pick it up from the store within 24 hours of booking the product.
Despite the growth of e-commerce, many customers still want to research products in peace in the store, so there will continue to order expert service, especially for smart devices.
"The need for the service does not necessarily end with a purchase transaction, and therefore we offer additional services such as product security for various devices, maintenance and installation services for computers and mobile devices, and television calibration", Auvinen lists.
A lot has been invested in safe transactions on an opening day. Employees wear a face mask or visor, a free face mask is available to all customers, and demonstration equipment is cleaned more efficiently. A limited number of people are admitted to the store at a time and the staff instructs in setting up possible queues and maintaining safety clearances.