NEWS & PRESS
Olivier Lanckriet: Talks With The Member Of The Board At Expert International GmbH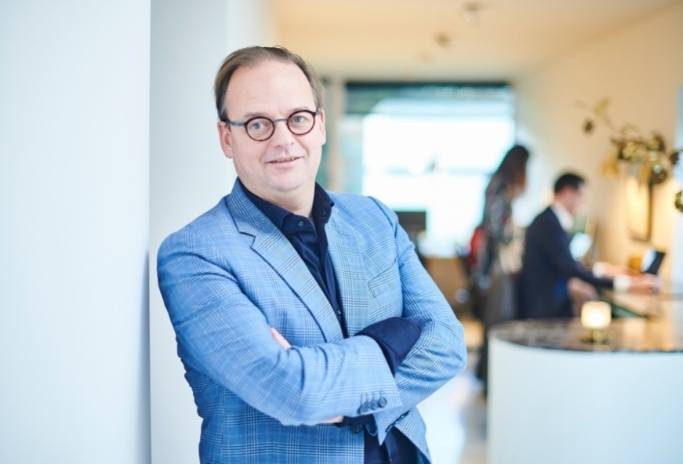 Talks with Olivier Lanckriet, a member of the board at Expert International GmbH as well as the President of the Board of Connect+ Group
As an experienced owner with a demonstrated history of making businesses grow Olivier Lanckriet is skilled in Mergers and Acquisitions, Negotiation, Digital Strategy, Fulfilment, Retail, E-commerce, and Category Management. Olivier Lanckriet is a strong entrepreneurship professional with a Master's focused MBA from Vlerick Leuven-Gent Management School.
        • Take us through the journey that has led you to your current role.
My family brought me into this exciting sector. Helping entrepreneurs in the consumer electronics market to grow their business, was immediately my passion. I have always put myself at the service of a large group of independent entrepreneurs. We helped them use the rapid and big changes in the market to increase their success and market share. Today I am co-owner and chairman of a strong Belgian group with more than 1000 affiliated self-employed people who can combine their strengths to provide service close to the customer, with the power of digital. To achieve this, we invested i.a. heavily in digitization and a 40,000 m² logistics platform.
           • What has inspired you to be where you are today?
I've always been inspired by the idea that many little ones can make a big one. Working together can lead to results that are, at first sight, almost impossible. Getting a large number of local players to work together and consistently invest in them gives each player the power of a major player. The consumer buys at the same price and gets a much better service. Together with a few thousand entrepreneurs all over Europe, we are one of the largest and most successful European players in the consumer electronics market. That gives me strength.
    • What is your overall philosophy for leading an organization?
A strong group is best guided by shared values. Entrepreneurship, family, customer focus, and passion are the values that every employee must adhere to when implementing the strategy. I see it as my job to ensure that the plan measures up to the requirements of the market and that every employee knows what a wonderful plan he is working on. I believe you lead by showing the direction and by motivating everyone to follow this direction. If someone deviates from this path, it is the supervisor's task to help this person.
I've always been inspired by the idea that many little ones can make a big one.
What is the one mistake you witness leaders making more frequently than others?
Oddly enough, I find that the most common mistake and the mistakes I've made in the past always have the most obvious cause. Again and again, we are tempted to realize our wishes and those of our shareholders. This does not work. We got two ears and one mouth. This is to be able to listen twice as much to the customer as to our own words.
From a business point of view, what are some of the most important lessons the pandemic has taught you?
In a crisis, having a clear direction is even more important than when everything is running smoothly. The pandemic has taught me once again that we have every interest in sticking to our plans. Crisis situations expose the need to make decisions quickly and keep those decisions within the framework of the plan. In times of crisis, all stakeholders want to know where the end of the tunnel is. At that point, strong leadership is needed that decides and provides direction.
How is Connect+ preparing for the future? Do you think that development in the Belgium market will be different from other markets?
In Belgium, the market will largely evolve as in most other markets. The consumer decides. I see a very interesting future for the independent specialist retailer who can respond to his proximity to the consumer. He will be able to respond to fast delivery and focus on very extensive services such as installation and repair.
He will be able to respond flexibly to the growing demands of the consumer due to an increasing dual desire to be served now and to do this in an ecologically responsible way. This combination can only be delivered from close to the customer.
For this, the specialist retailer must be supported by strong central services such as digitization, central logistics, etc. Connect + will continue to focus on expanding and optimizing those services.
What do you think the future of retail looks like?
The consumer of the future will demand the best of all worlds. He wants to be served now at the best price, he wants help with installation, he doesn't want a disposable product, he doesn't want excessive packaging, he wants…, he wants… The future of retail belongs to those who can combine all those wishes. We are convinced that the network of entrepreneurs that can combine in the most optimal way the proximity and the personality close to the consumer with the power of digital, will become the consumer's favorite.