NEWS & PRESS
Electro World embarks on modernizing its stores with Pilsen location being the latest one to receive a facelift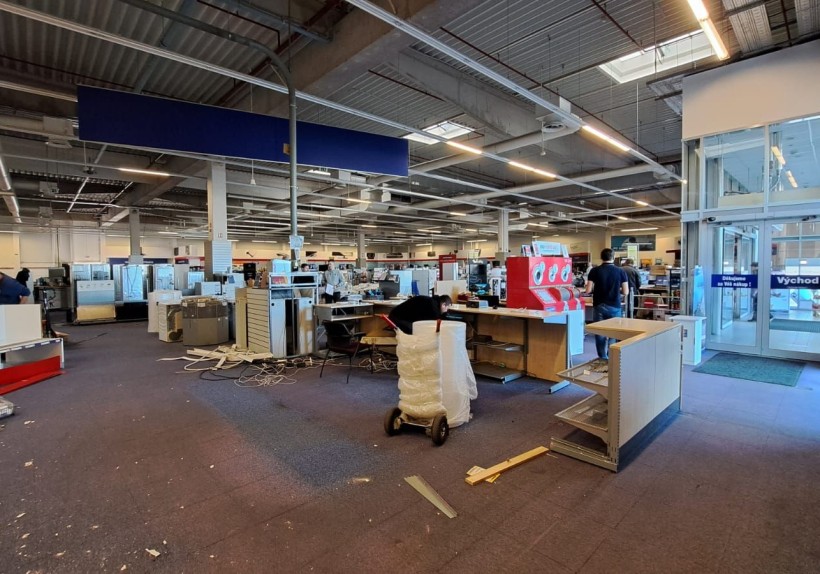 Electro World, our partner from the Czech Republic and a renowned electronics retailer, has embarked on a mission to modernize its stores across the country. The latest store to receive a facelift is one of the three Pilsen stores, located in the Berounka shopping center.
The main reason for the renovation was to modernize and reduce the sales space, which was no longer in line with current trends. The new design will allow the retailer to use the reduced space more efficiently and offer customers impressive presentations of selected brands. Additionally, it will be easier for customers to navigate the store, and the overall impression will be cosier.
The renovation process started with the replacement of the old carpet with a new one, and the next phase will focus on moving individual presentations and building brand new white shelves. Subsequently, the construction of the partition will commence, and if everything goes according to plan, the renovation will be completed by mid-May.
Despite the ongoing reconstruction, the Electro World store will remain open with only minor restrictions. This means that customers can still shop for their favorite electronics while enjoying the renovation process.
"We are excited about the new look of the Pilsen store, and we believe that our customers will appreciate the modernized shopping experience," said at Electro World.
With the continued renovation of its stores, Electro World is committed to providing customers with a fresh and modern shopping experience that meets their needs and preferences. The retailer looks forward to unveiling the newly renovated Pilsen store in May and welcomes customers to visit and explore the upgraded space.