NEWS & PRESS
Expert Cares: empowering the future through opportunity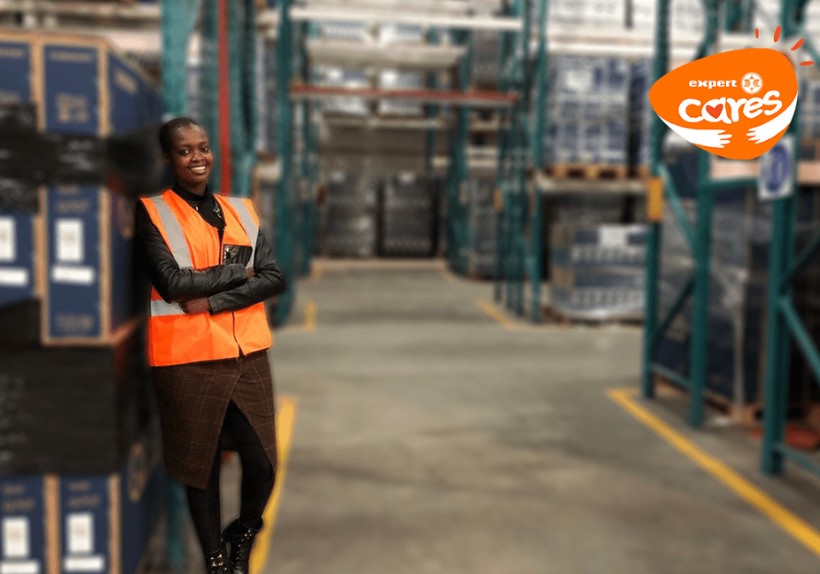 "To build a better tomorrow, we need to begin today."
It was with this exact sentiment in mind back in 2011 when Expert South Africa, our partner from SA,  launched their 'learnership' as a core aspect of their internal skills development programme.
The decision was made by their Board of Directors and Human Resources department to embark on an initiative to provide opportunities for young people within the retail industry and to grow the skills pool within the Expert South Africa company.
"As a company that employs many young people, the need to uplift and upskill the younger generation has always been a matter of priority for Expert, and this was also in line with our transformation plan, including Employment Equity and Broad-Based Black Economic Empowerment," explains Rochelle Fowlds, Financial Director at Expert SA.
"The 'learnership' is a one-year programme of on-the-job training, with a focus on developing and building the skills required by the job role assigned to each learner. The learners then gain hands-on experience and receive guidance working alongside our full-time Expert team."
Initially, this 'learnership' programme was fully funded by Expert SA, but in recent years the company has received discretionary grants from the Wholesale and Retail SETA (Sector Education and Training Authority).
Meet Some of the Expert Learnership Graduates:
Thuliswa Nzwana
Thuliswa Nzwana is a vibrant and enthusiastic 26-year-old, who has risen through the ranks of our Expert Learnership Programme to become a highly valued member of the Expert team as a Warehouse Administrator.
Born in the Eastern Cape, Thuliswa then grew up in Soweto before moving with her family to Thokoza in the East Rand, where she completed her high school education as well as attaining a BA Business Management degree.
"Being part of the Learnership and the Expert organisation has helped me to understand not only the company but also myself as an individual. I got to tackle different tasks within various departments during my learnership, which helped me to understand how the organisation works as a whole. It also helped me to identify my strengths and weaknesses and to understand my passion and capabilities."
Lilita Dube
Lilita Dube is 24 years old and one of the many rising stars at Expert. Originally from Matatiele in the Eastern Cape, she spent most of her years growing up in East London.
After successfully participating in our Expert Learnership Programme, Lilita is now a proud member of the Expert team employed as a Team Leader at our Ecommerce Warehouse.
"The learnership exposed me to the business side behind the brand. I was able to gain the necessary skills and workplace experience, which opened up opportunities for growth and better employment."
Thabiso Monareng
26-Year-old Thabiso Monareng was born in Gauteng but grew up in Welkom in the Free State. After taking part in our Expert Learnership Programme he now proudly holds the position of Junior Credit Controller at Expert.
"Taking part in the learnership meant that I was able to gain valuable workplace experience. It helped shape my ambitions in terms of my career, and it definitely inspired me to want to follow a career in finance."
"It has been such an exciting journey for me working here at Expert. We got to learn about the full spectrum of departments within the company, how each one works and how it all fits together."
Ntando Mofokeng
Ntando Mofokeng, aged 31 from Vosloorus in the East Rand of Johannesburg, is a proud member of the Expert team, and having completed our Expert Learnership Programme she has progressed to Creditors Supervisor.
"The Learnership Programme gave me essential workplace experience. I was introduced to the entire foundation of the company, including fields outside of my career. This gave me an understanding of how it all works together."