NEWS & PRESS
First expert trainee as a merchant in e-commerce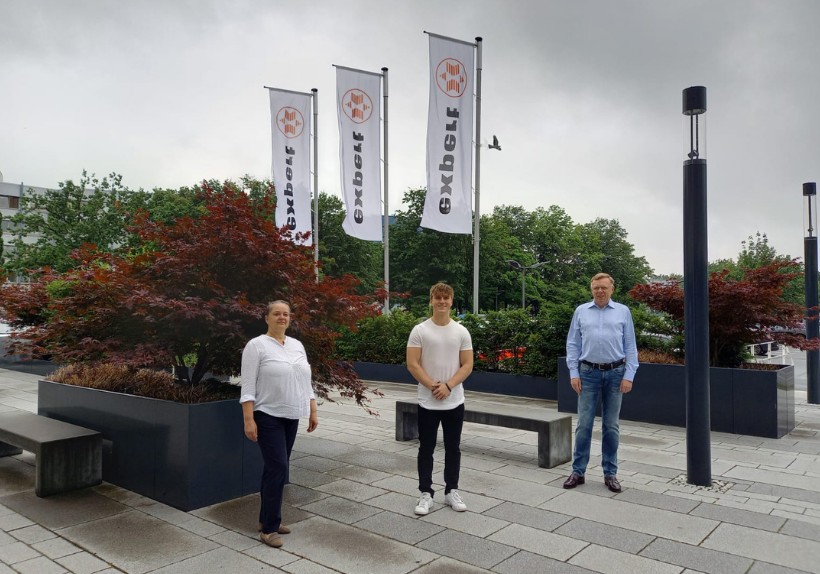 Almost three years ago, on August 1, 2018, Julian Scholz started his apprenticeship at the Expert SE
headquarters
, our partner from Germany, to become a merchant in e-commerce – making him one of the first apprentices in Germany to opt for this newly recognized apprenticeship.
Today he completed the training with a very good performance. The company also congratulates three other trainees from other disciplines on their successful degrees.
"We congratulate all trainees on their great achievements and are pleased that the first year of the innovative training occupation in e-commerce in the expert headquarters with Julian Scholz was carried out and completed successfully," says Gerd-Christian Hesse, Board Member for Finances, Personnel and Insurance at expert SE. "It shows us that we are successfully adapting our training program to the constantly changing requirements of the modern professional world and that we are thus opening up further future-oriented professional fields."
The optimization of online retail is of great importance for specialist retailers, as the boundary to stationary retail will continue to blur in the future and consumers are increasingly shopping across channels. The expert headquarters and also the specialist dealers at the respective expert locations decided to integrate this innovative apprenticeship into the training program immediately after the German Chamber of Commerce recognized the apprenticeship trader in e-commerce.
"I became aware of this training at expert through the" Beruf und Bildung "trade fair and, in retrospect, I can highly recommend it to everyone who is interested in online trading," says Julian Scholz.
"During that time I was able to work very independently and had my own projects. My absolute highlight is the expert trainee Instagram account, which I helped to set up", says Julian.
During the three-year training, there was a close exchange between the trainer Annette Bartilla and Julian Scholz in order to react agilely to the respective needs and the training content with the school content to be able to vote. This trusting basis was important in order to ensure the long-term experience that is available in the other apprenticeships balance and thus be able to clearly define the process and expectations for future generations. The fourth-generation will start at expert in August 2021, and training as a merchant in e-commerce is now firmly anchored in the training program and will be continued.
In addition to Julian Scholz, Claudia Schröder, Lukas Böttcher and Jakob Kühne also successfully completed their training as IT specialists in application development in May 2021.