NEWS & PRESS
Expert Portugal: Rua Direita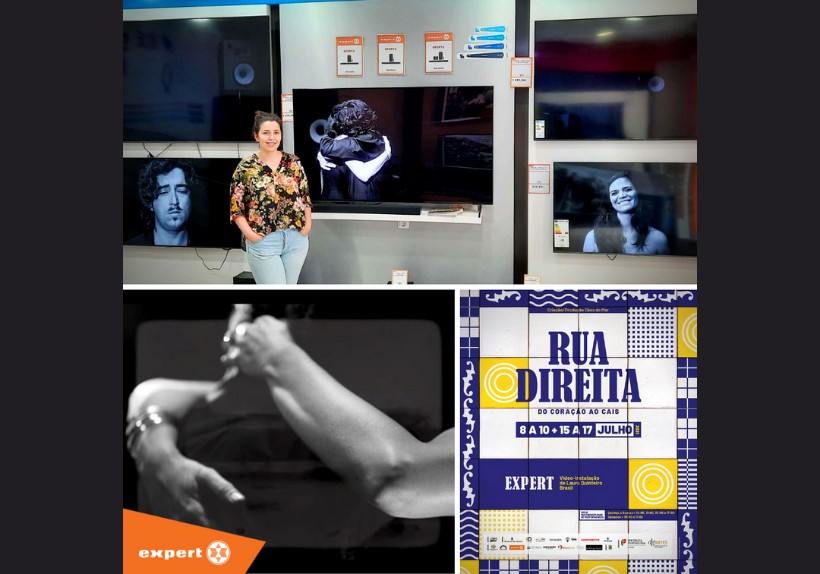 From 8th to 10th of July and from 15 to 17 of July Expert Portugal stores from Angra do Heroísmo, invites their customers to go watch, listen and feel "Abraço vai e vem" ( hug come and go) a mini video made by Laura Quinteiro Brasil and presented by the cultural project name "Rua Direita" in order to bring people to the streets and local businesses.


"Abraço vai e vem" represents the street of arrivals and departures, of hugs and tears of those who go and those who stay, those who wait and those who return.
Over the centuries of it's history, Rua Direita has become a street of arrivals and departures. A procession of life, nostalgic looks, hopeful tears, and coming and going hugs: those who wait for the return and those who celebrate it.
To compose this video installation, Laura started by looking for images in old photographic collections, which ended up serving as inspiration for this work. More than centenary buildings or pavement buildings where illustrious names have passed, the nameless bodies and unidentifiable faces shine through, carrying the same emotions, the same needs of the 21st century into the present.
As easily we remember the fragility of the human condition as we forget that we need a hug. As lightly we think we are immortal as we remember that we are the dust of accidental history.
It is with this motto that Laura invites us to see, hear and feel "hug-vai-vem", which she presents at Expert Portugal store, our partner from Portugal.