NEWS & PRESS
Expert SA hits a six with Sharks Junior action cricket league sponsorship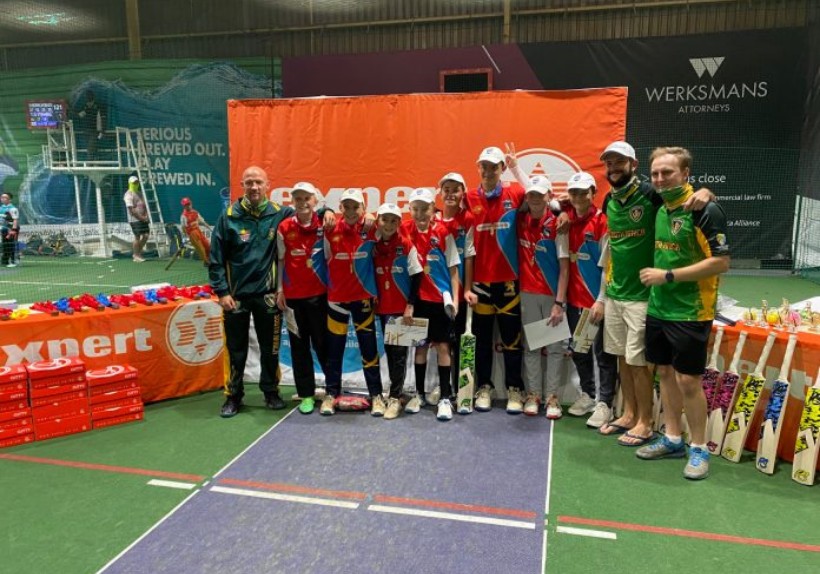 Expert SA, our partner from South Africa, was proud to be a part of The Sharks Junior Action Cricket League that took place at the Sandton Action Sports Arena during the month of November.
Teams battled it out over a series of matches from the 7th until the finals and prize-giving which took place on the 28th.
During the third week of the tournament, the crowd was treated to an exhibition match by the South African National Indoor side as they prepared for the Indoor World Cup in Australia next year. The boys subsequently took part in a coaching clinic run by the SA Side. The boys really enjoyed being able to learn from the best in the sport!
Sean Crommelin the founder of the Sharks Junior League had this to say about Experts involvement with the league:
"This year's Sharks Junior Action Cricket League was fortunate enough to have Expert on board from a sponsorship point of view. To have bright orange standing out throughout the arena for the past month of November really added an extra tournament feel. It's always exciting having sponsors involved that who share the same enthusiasm and excitement as we do, and we look forward to having them back next year. I am sure the players of the tournament who were awarded their Samsung Galaxy Fit watches thanks to Expert share the same thoughts".
Expert SA was ever-present during the tournament, with our characteristic orange and white being a fixture at the Arena.
"Expert SA as a company prides itself in giving our customers the widest range of products at the best prices. We also enjoy giving back to the community and the youth of South Africa. The Sharks Junior League is one such initiative that we wanted to get involved in to be able to give back. Furthermore, we were proud to be able to sponsor Samsung Galaxy Fit 2 watches for the prize winners of the Player of the Tournament for each age group. One of our Expert's was also on hand to help with the prize-giving ceremony which took place at the end of the finals in front of friends and family."