NEWS & PRESS
Expert SE and mySWOOOP save over 1,300 tons of CO2 through repurposing old devices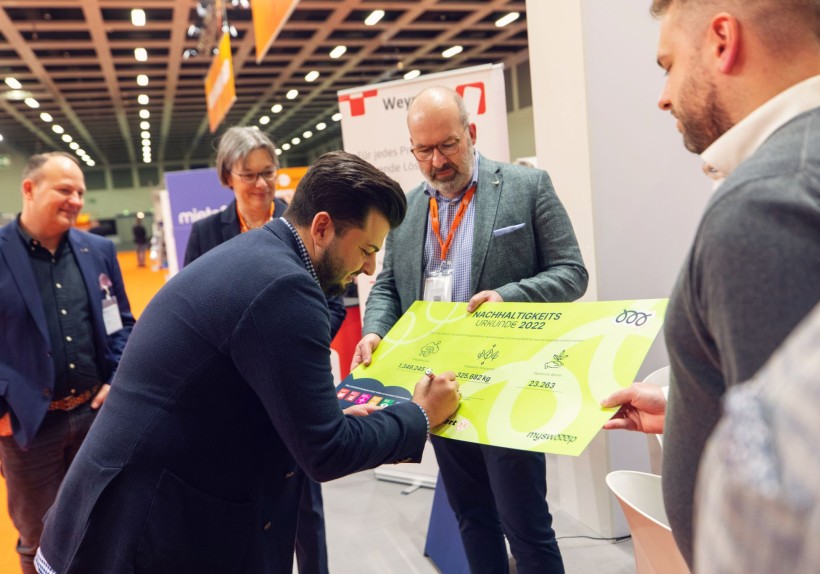 expert SE, our partner from Germany and a leading consumer electronics retailer, has once again been recognized for its commitment to sustainability. In partnership with mySWOOOP, the Bremen-based service provider, expert SE has saved over 1,300 tons of carbon dioxide in the past year by repurposing old devices such as smartphones, tablets, and game consoles.
Since its introduction four years ago, mySWOOOP's service has proven to be a resounding success at expert SE. The retailer's specialist shops and stores purchase an average of 1,000 old appliances per month, which are then processed by mySWOOOP and resold under expert SE's own brand #GOECO in their locations or online.
By giving new life to old devices, Expert Germany is reducing the environmental impact of electronic waste and helping to build a more sustainable future. The partnership with mySWOOOP has also helped Expert Germany to reduce its carbon footprint and contribute to Germany's climate targets.
"We are thrilled to have once again received the mySWOOOP sustainability certificate," said at expert SE. "Our partnership with mySWOOOP allows us to offer our customers an eco-friendly way to dispose of their old devices while also reducing our environmental impact. We remain committed to sustainability and will continue to explore new ways to minimize our carbon footprint."
The mySWOOOP sustainability certificate is awarded to companies that demonstrate a commitment to environmental protection and sustainability. By working with mySWOOOP, expert SE has not only achieved this recognition but has also made a significant contribution to the fight against climate change.