NEWS & PRESS
expert SE held Annual General Meeting under the motto "60 years of expert - 60 years of best partnership"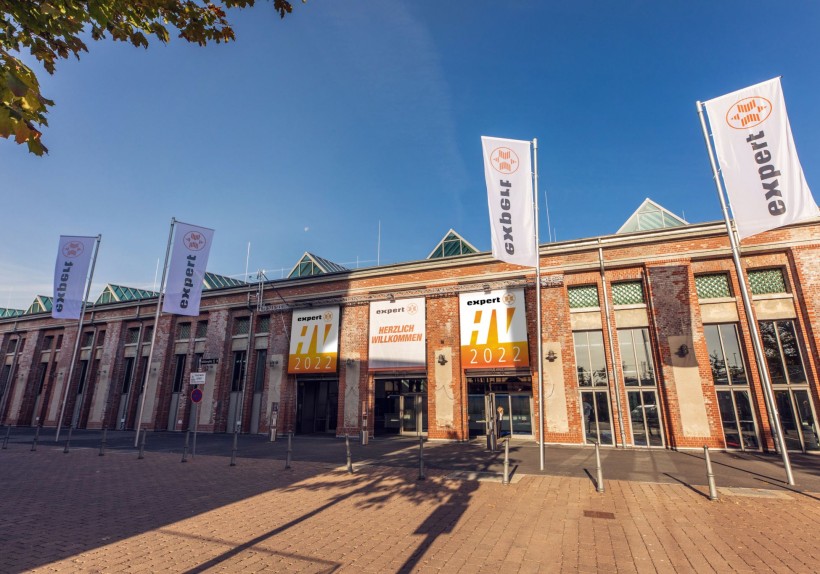 expert SE, our partner from Germany, held the Annual General Meeting last month.
Under the motto "60 years of expert – 60 years of best partnership", this year's general meeting took place from September 19th to 30th as a hybrid event format.
The physical part took place in Göttingen with a participation rate of around 90 percent of the shareholder companies and 150 exhibitors while the virtual workshops of the industry and service partners took place from September 26th at expert SE headquarters.
The physical part of the Annual General Meeting consisted of conference, order fair, Annual General Meeting, press conference and anniversary party
"We are pleased that we can all gather personally on site in our anniversary year. The past few years have shown that there is no substitute for physical contact and that a combination with virtual formats is the model of the future – this is also confirmed by the high registration rate of the partner companies and the high participation in the expert headquarters workshops. We are proud of such a successful and committed network that has formed over the past 60 years", says Dr. Stefan Müller, CEO of expert SE.
"For me, the physical part of our Annual General Meeting is always the highlight. I come into contact with many shareholders and partners and this year we were able to present many new products of our own brand KENDO, which were very well received", says Holger Poeppe, Head of Department Brown Goods at expert.
At the conference, the expert board and the marketing and sales management presented the current and future key topics of the expert group and gave the shareholders concrete recommendations for action beyond the season. As part of the order fair on September 24th and 25th, 2022 in Göttingen, the experts discussed the sales activities for the coming months and were able to prepare for the upcoming season.
Read the full report about Annual General Meeting on expert SE website.
Twelve days, around 4,000 workshop registrations, approximately 1,000 participants on site, a new face on the Supervisory Board, 60 years of expert - our Annual General Meeting in figures proves the success of this year's event. And not only that, the response from our visitors and industry partners also reflects our satisfaction. Here's to the next 60 years!