NEWS & PRESS
Komputronik Gaming and the Komputronik Foundation are joining the Gra Paczka again!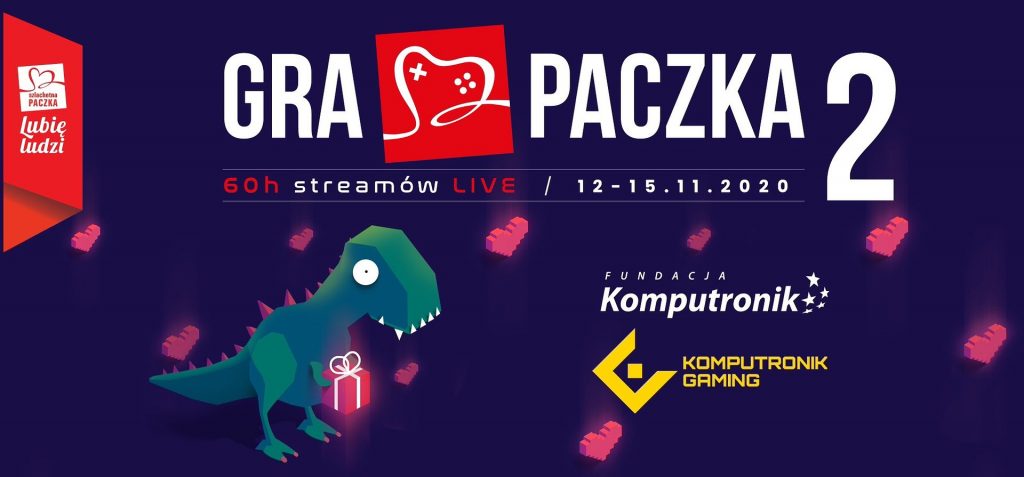 The gaming community is once again joining forces to help those less fortunate.
Our partner from Poland, Komputronik, once again was part of a big charity event.
On November 12th, a several-day marathon of streams called "Gra Paczka" started with fundraising for Szlachetna Paczka. During the event, viewers were able to win, among others one of a hundred Cyberpunk 2077 books – the only official book about the world of Cyberpunk 2077.
The Komputronik Foundation and Komputronik Gaming as one of the partners of the action funded competition prizes as part of the Game Pack action –  the Komputronik Infinity RX620 computer and ten California Access Raccoon CA1042 mice. Thanks to the involvement of participants, it was possible to raise a record amount of money!
During more than 60 hours of live coverage, participants had a chance to support the Szlachetna Paczka by donating or participating in competitions. Famous players and influencers from gaming networks Fantasyexpo, Gameset and JaRock were also involved in the event, among many others.
The first edition of Gry Paczka took place in May 2020. Thanks to the solidarity and commitment of over 80 streamers, the event ended with a great success. Over 330 thousand PLN to help digitally excluded children who had limited access to remote learning and contact with their peers during the lockdown.