NEWS & PRESS
Komputronik implemented a new version of its online store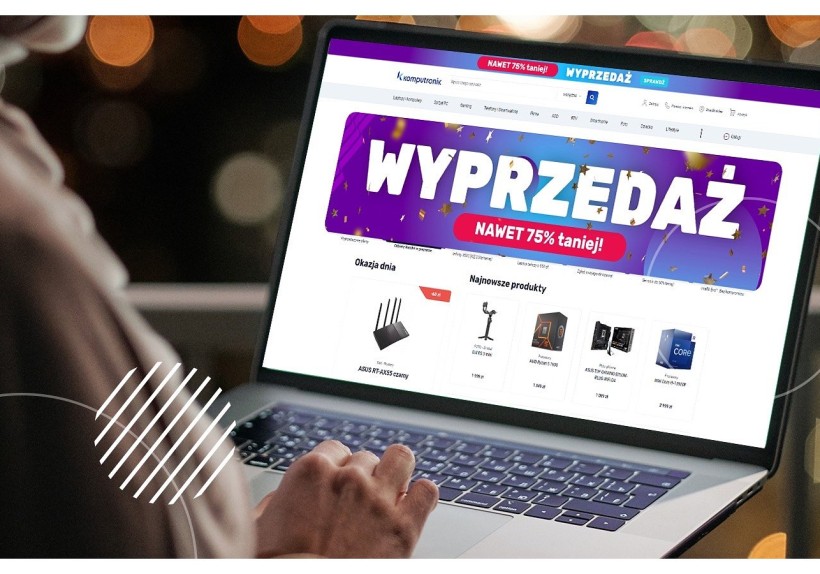 Komputronik, our partner from Poland, recently implemented a new version of its online store. The website is distinguished by a modern graphic layout, contains new functionalities and improved UX.
"The new version of our store is the result of several months of intensive work in which many departments of our company were involved. We put a lot of emphasis on improving the UX, which makes it even easier for customers to shop and find the information they need", said Karol Tokarski, Director of E-commerce at Komputronik.
The new graphic layout of the online store is consistent with the refreshed image of the Komputronik brand. In addition, as part of the work, the UX of the store was improved, based on the best market practices. The site has also been improved in terms of SEO requirements and display on mobile devices. Users of the Komputronik.pl store can also take advantage of new opportunities to present available promotions. The site has also been adapted to the requirements of the Omnibus Directive.
The main goal of the new version of the store is to increase the conversion rate, which will directly translate into the number and value of placed orders. In the first stage, solutions provided are crucial from the point of view of the purchasing process, i.e.: product card, listings, promotional arcades, configurator, home page.
"In the next stages, changes are planned also on the customer's account pages, as well as changes in the cart itself. In addition, the visual changes will enable us to start working on the internal mechanisms of the store, thanks to which we will be able to offer our customers an even faster and more stable shopping platform", sums up Sławomir Komiński, Managing Director of Digital Commerce Sales of the Komputronik Group.