NEWS & PRESS
NAY A.S. employees successfully finished "The Run Slovakia 2022"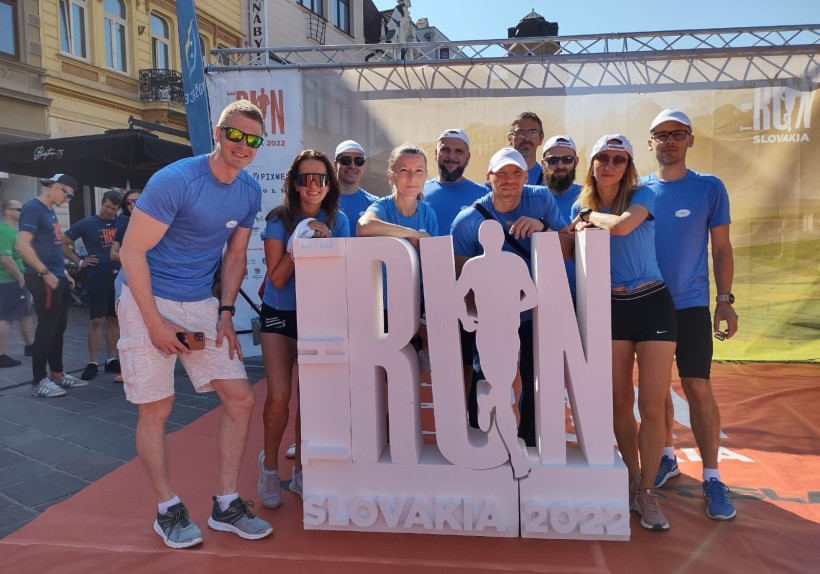 Employees of NAY A.S. our partner from Slovakia, are not afraid to overcome the limits of their comfort and therefore participated in the 3-day relay run called "The Run Slovakia 2022" from Košice to Bratislava.
Sixteen runners from the NAY A.S. team embarked on the 48-hour cross-country track stages for a total length of 524 kilometres and safely arrived at their destination in Hviezdoslavovo Square in Bratislava on Sunday, June 12th.
Although they were preparing for meetings with the bear, fortunately only a fox got in their way so they could safely enjoy the beauties of Slovakia during the run.
To put things into perspective, they drew a parallel for us to see how long it takes to travel from Košice to Bratislava.
If you fly by a plane, you'll make it in an hour. If you choose to travel by car, it would be about 4.5 hours of clean time and it would take you at least 77 hours on foot without rest and sleep. However, if you were part of the NAY team, you could do it together in 51 hours.
Every runner from NAY A.S. team succesfully reached the finish line with 5:50 minutes per kilometre.