NEWS & PRESS
NAY a.s. participated in the nationwide project To Work By Bike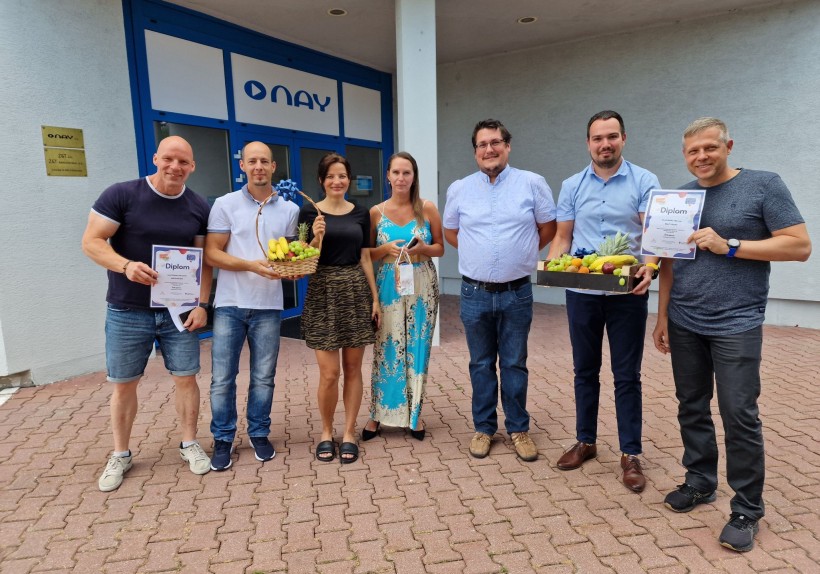 In June, more than 40 team members of NAY a.s., our partner from Slovakia, embarked on a journey and participated in their nationwide project "To Work By Bike".
A total of 14 NAY teams from seven different cities in Slovakia covered up to 3.435,93 kilometres in 30 days of June on their bicycles and scooters. During their 380 rides, it added up to saving 1054 kilograms of CO2.
Since NAY a.s. wanted to support the event internally, competition was announced for the best NAY team. After the project ended, HR manager Andrej Višacký handed over the well-deserved fruity win to the winning teams – for the team with the most miles and the team with the most rides.
Although there can only be one winner in each category, for us, the imaginary winners are all those who participated in the initiative. We believe that in a year's time we will keep our fingers crossed for our colleagues in the competition again.
After the competition ended, there is no need to put the bikes away. As a great means of transport to and from work, they can continue to be used.