NEWS & PRESS
POWER focuses on reusing EE waste in Bergen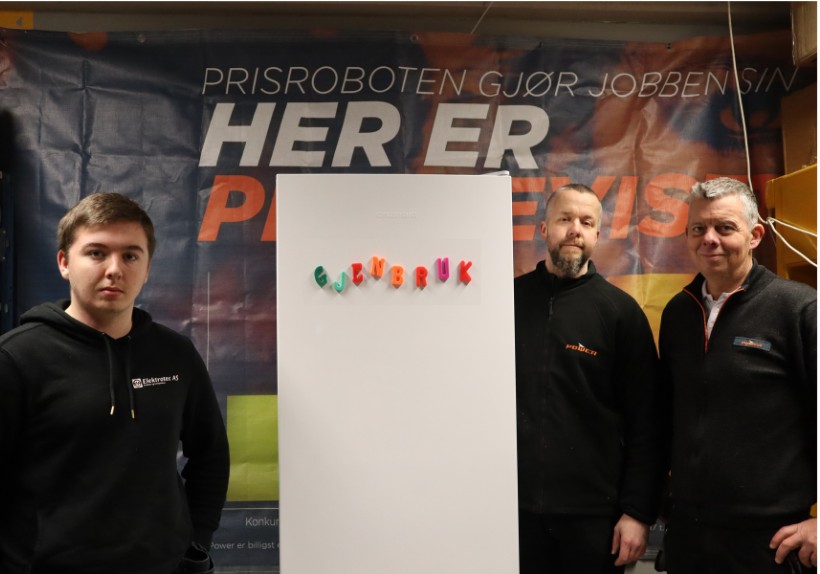 What you throw away can be repaired and resold.
Proper management of electrical waste is important, but reuse is the most environmentally friendly option for handling EE waste. POWER, our partner from Norway, has taken this seriously, and through its partner, Norsirk, POWER in Bergen has entered into an agreement with the company Elektrotec, which takes care of repairs and resale of their EE waste.
– It is not uncommon to hear customers say "It works just fine" or "Is this something you can use because it is a shame to just throw it away", so, therefore, we are happy to present this solution in Bergen, says Frank Sande, who is the responsible environment for POWER Bergen Sentrum.
Reuse is in the wind like never before, and POWER is keen to do its part of the environmental charity.
– Reuse of EE waste is a sustainable solution, which means that the products can be used longer and that you can buy goods more cheaply, says Sande.
Continues Oslo success
In Oslo, POWER has had this solution for a long time, then in collaboration with Nordsirk and the company Sirkular.
– We hope to achieve the same in Bergen. If enough EE articles are sent for reuse, this could create more jobs in transport, reception, and sales, says Frank Sande.
The department stores this applies to so far are: Power Knarvik, Åsane, Sentrum Bergen, Lagunen, Vestkanten, Drotningsvik and Askøy.