NEWS & PRESS
POWER has entered into a new collaboration with Astralis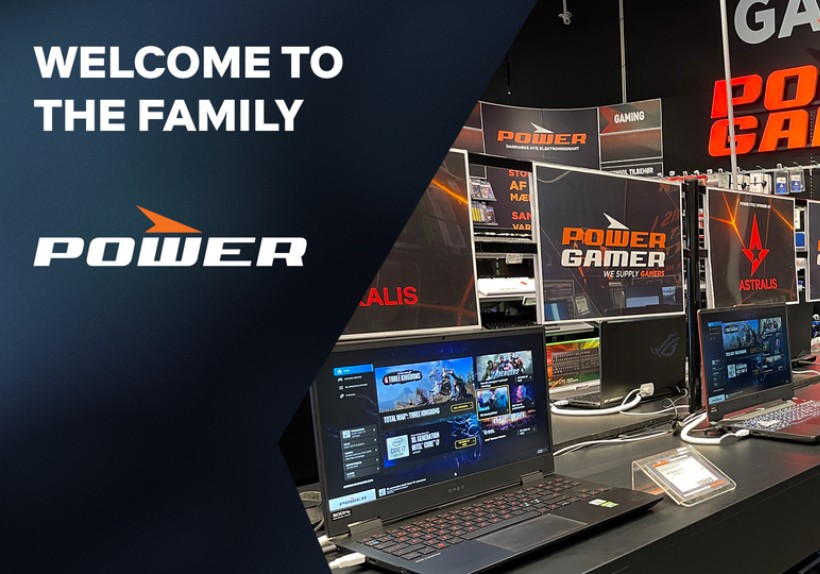 POWER, our partner from Denmark, has entered into a new collaboration with the Danish Counter-Strike team Astralis.
The goal for both parties is to get even closer to the gamers in Denmark and the other Nordic countries in which POWER has stores.
Simon Frølich, Sales Manager at POWER Denmark:
– This is one of the big deals for us. Everyone – whether they're hardcore gamers, only fired a single sniper rifle, or just sniffed esports – knows Astralis. So it's hard not to be happy, bordering on euphoria on a day when we can finally announce our agreement with one of the world's best-known esports organizations.
At Astralis, which has teams in League of Legends, FIFA, and Counter-Strike, there is also great satisfaction with the agreement.
Jakob Lund Kristensen, founder of Astralis:
– We are very pleased to present this agreement with POWER, which at all levels shows they believe in the value of our cooperation. We hope the accompanying visibility in the chain's stores, where customers can both look forward to newly created Astralis universes and to meet our players, can get even closer to the fans and gamers who are a mainstay of the power of Danish esports.
– We already sponsor the POWER League, which is Denmark's leading CS:GO league, and we want to support talent development in Danish e-sports as much as possible. With the Astralis sponsorship, we are getting even closer to our core customers in the esports environment, says Simon Frølich.