NEWS & PRESS
POWER Norge Opens New Giant Store in Ålesund with Exciting Offers and Prizes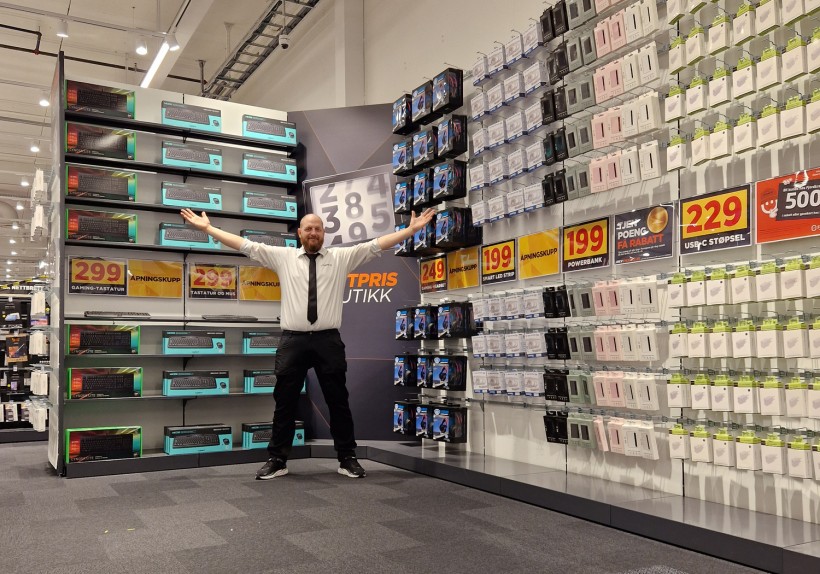 POWER Norge opened the doors of their new giant store in Ålesund on Thursday 2 February, with department store manager Jan Stage expecting a major breakthrough. With the market being void of Playstation 5 for several months, the company has secured 50 units for the opening, that many customers lined up to secure one.
POWER's new premises in Ålesund is twice as large as the old one, in a new look, and with a wider range of products, including a large kitchen department. To mark this entry into the kitchen market, POWER Ålesund issued a gift card of NOK 40,000 to a customer who deserves it. The store is also going to vote for "Ålesund's ugliest kitchen" and the lucky winner will receive a brand new kitchen.
On the opening day, there were prizes worth NOK 50,000 handed out in the queue, along with discounts on everything from white goods and TVs to kitchens. In addition to a big opening campaign, POWER put on many employees from all over the country, a barbecue, a big screen with entertainment, and a live broadcast on TikTok in the department store. To accommodate the early risers, the store manager, Jan Stage, provided coffee, heating tents, and 200 blankets. The first 200 in the queue received a NOK 250 gift card, and the store also handed out some gift vouchers in the local area.
Power Norge's new giant store in Ålesund is located directly across the street from POWER Breivika, which is now closing its doors. With the new store being twice as large, in a new look, and with a wider range of products, customers can expect an improved shopping experience.