NEWS & PRESS
Unieuro Corporate Campaign wins the Key Award in the "Corporate & Industrial Films" Category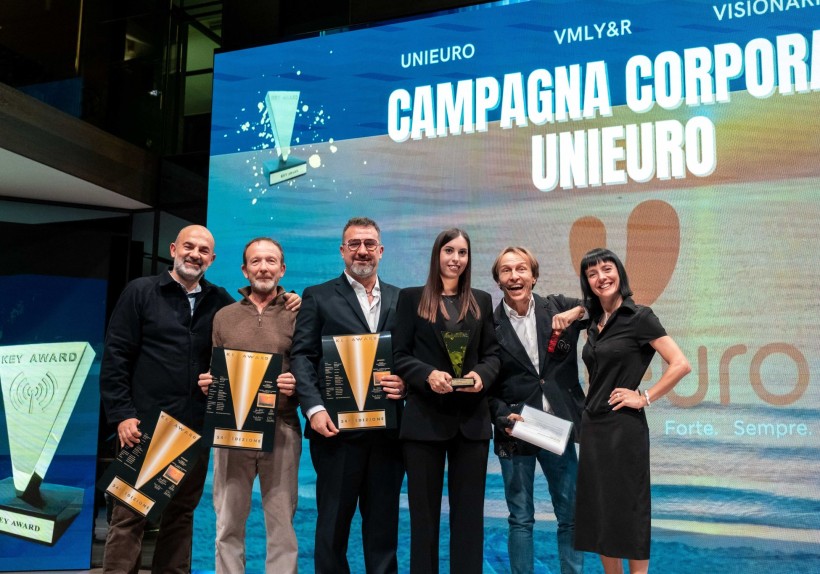 Unieuro S.p.A., our partner from Italy, won the Key Award, the recognition that aims to stimulate creativity and improve the communicative effectiveness of advertising messages. This award dedicated to commercial communication was assigned to Unieuro in the "Corporate & Industrial Films" category for its "Unieuro Corporate Campaign" during the gala evening held at the end of November 2022 in Milan.
The Unieuro Corporate Film was awarded for the originality of the creative idea and for the high quality of the production, from the direction, photography, to the lights. Created by the Visionaria Film production company and the VMLY&R agency, the film retraces all moments of the day, accompanied by the constant presence of technological products and reaffirms brand's closeness in all the small daily gestures in which technology is the protagonist.
"We are proud of this Key Award which rewards the commitment to communicate and transfer our value promise: to fill the relationship between people and technology with human meaning. This is our challenge and, fortunately, also our greatest passion. With an engaging language we managed to convey the emotions that technology is able to make us experience everyday, inviting us to reflect on the importance of increasingly responsible innovation and remembering that 'there are emotions to be experienced by listening only to out heart'", said Marco Titi, Marketing Director of Unieuro.